Giuseppe's Ristorante Italiano is one of the South Bank's oldest family run Italian restaurants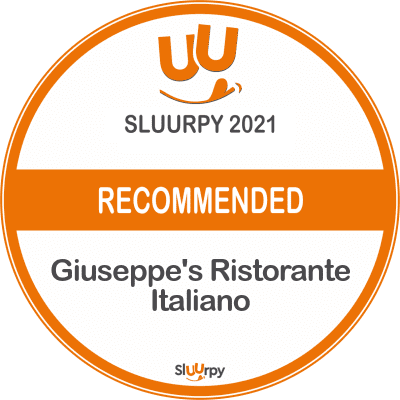 'Using only the finest ingredients from literally across the road at Borough Market, the menu is inspired by dishes from every region of Italy whilst remaining harmoniously in tune with the seasons.
Giuseppe's has one of the most welcoming and friendly atmospheres I have ever had the pleasure of stumbling across. It's the kind of place where both couples can find an intimate corner or a large group of you can go out after work and everyone would be happy.'
Southwark News
Please email Giuseppe's to be added to our mailing list, so that we can keep you up to date with offers, promotions and news.
Covid-19 Customer Safety Information
We have carried out a Covid-19 Risk Assessment to ensure that we keep our customers and staff safe.
Staff have specific guidelines to follow to ensure that they are working safely.
The restaurant is currently open Thursday to Saturday from 11.30am to 11.00pm.
You can book your table using our online booking form or by calling us on 0207 407 3451.
You can book in groups of up to 6 people or 2 households of any size (a support bubble counts as a single household.).
Please don't come to the restaurant if you have any symptoms of Covid-19, or if you have been in contact with anyone who has Coronavirus.
Your temperature will be taken on arrival.
Please bring a face covering with you to wear when you are not in your seat in the restaurant.
On arrival, please either scan our QR code if you are using the NHS Covid-19 app, or if you do not have the app, please provide our staff with your details so that we can record them for contact tracing purposes. This now applies to all customers over the age of 16.


If you are looking for delicious Italian food within authentic Italian surroundings then Giuseppe's Place is the perfect place for you. We have a wide range of Mediterranean delights on both our lunch and evening menus; all of which is prepared with the passion and heart associated with all Italian home cooking.
We also do delivery so if you cannot come and see us in person you can still experience some of your favourite food delivered straight to your door. So if you are looking for a sandwich delivery in SE1 or a takeaway from the London bridge area; Giuseppe's can provide something to keep your taste buds happy and put a smile on your face.